Home Monitoring - Home OK
Safety and security
for what matters!
Monitor what matters with
Lazer-Home Ok System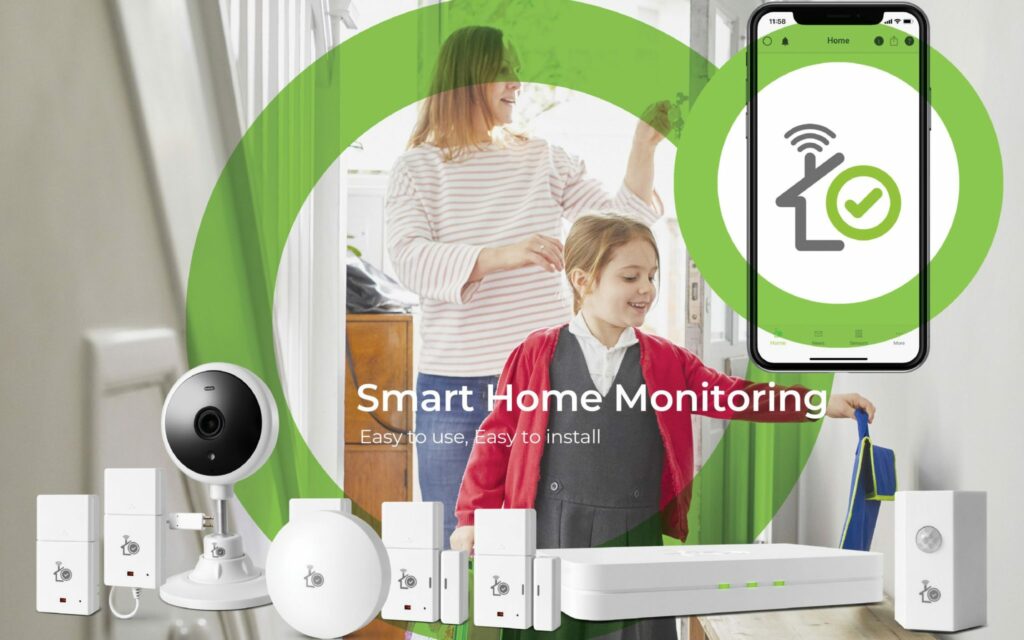 The Lazer-Home OK system provides you with a 24/7 smart monitoring service to keep what matters safe and sound. It is the perfect solution for indoor and outdoor monitoring, helping you secure your home from anywhere, at any time.
Keep an eye on every room, door and window to protect your home against intruders, fires, water damage, and more, thanks to its AI technology that gives you full control.
You will benefit from the peace of mind that, if something happens, you will get instant notifications to your smartphone, so you can contact emergency services exactly when you need them!
Remote access anywhere, anytime
Using the HomeOK App, you can remotely protect your home, keep an eye on your cameras, and monitor the status of your sensors. This way, you can have the peace of mind that you can check up on your family and property from anywhere, at any time.
The App features a minimalist, easy-to-read dashboard designed to make checking on your home as quick and convenient as possible. You will know exactly what's going on in your home and what to do, in just one tap of your smartphone.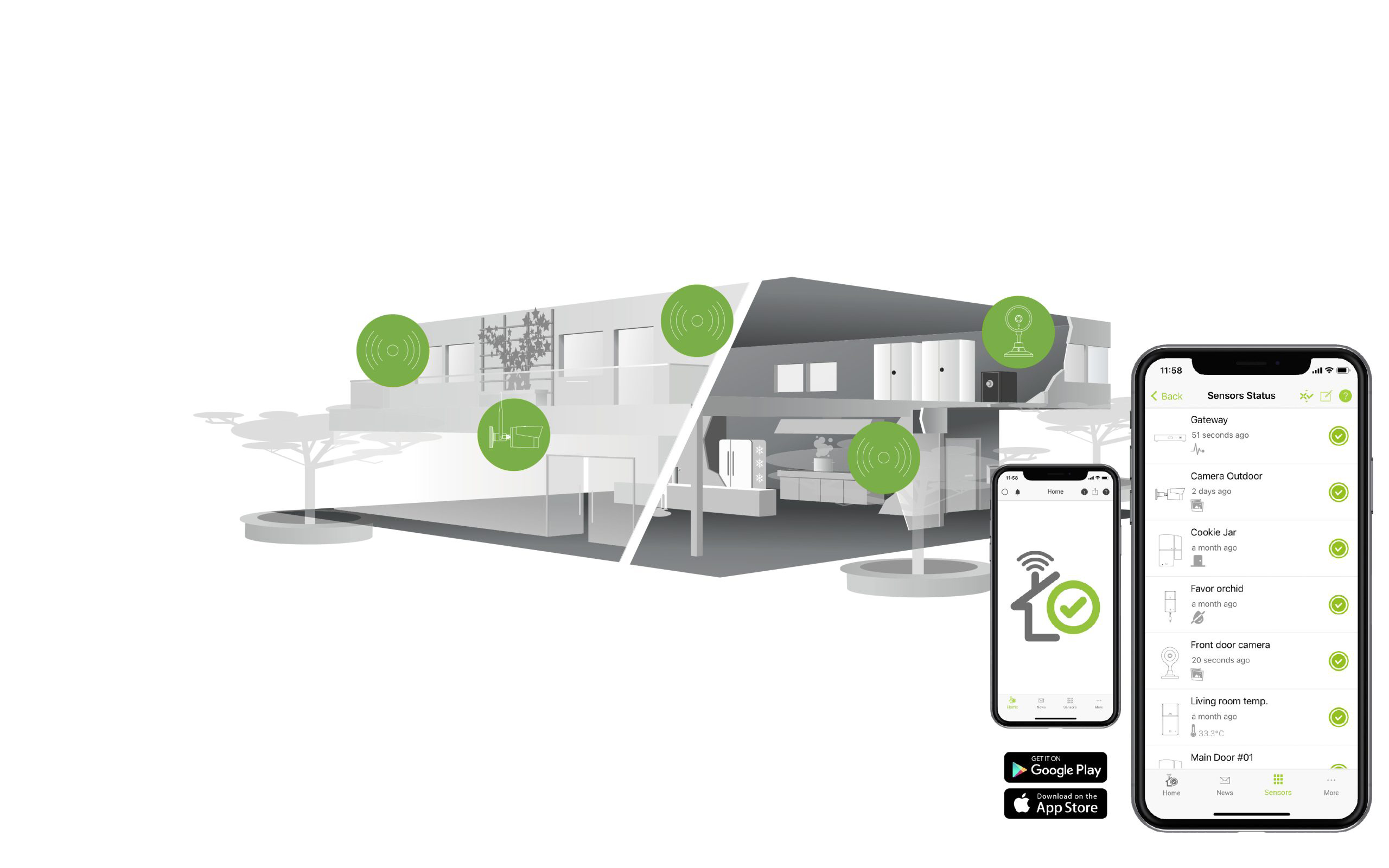 BLUETOOTH SPEAKERS
SUPER MODULAR
SOLAR CHARGING
ANTI-THEFT
WATERPROOF
ANTI-CUT MATERIAL
HIDDEN COMPARTMENTS
Get your HomeOK kit today!
FREE Motion Sensor – WORTH €24!
Meet the Lazer-HomeOK ecosystem!
Browse through the Lazer-Home devices below, or contact our friendly team to get advice about how our smart home solution can help you secure your home. Additionally, if you don't want to commit to fully purchasing one of our kits, you can always lease it for a monthly fee.
Each HomeOK service kit includes: 1x HomeOK Edge AI Gateway, 2x Door/Window Sensors, 1x Indoor Camera, 1x Motion Sensor, 1x Water Leak Sensor, 1x Temperature Sensor. Additional devices can be purchased separately
*The purchase option is subject to a €12,99 monthly fee to access the HomeOK App and customer service.