Is there anything better than having the fastest internet speeds in your area? The answer is YES! To have the fastest internet for FREE.
With Lazer Telecom it's so easy to receive FREE months of fibre for your home, all you have to do is refer us to one of your friends, make sure they sign up to one of our excellent bundles with your contact details and once they are connected you will immediately receive a month for FREE.
Refer 12 friends to us, and you'll receive 12 months for FREE, it's so simple. Start referring Lazer Telecom to all your friends and family!
For more information, contact us on comercial@lazerspeed.com, call +351 289 396 055 or visit our stores in Almancil and Vilamoura!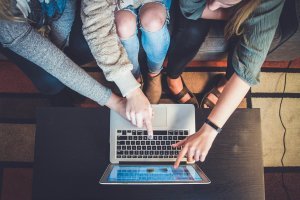 Lazer installs in selected neighbourhoods in the Algarve region. Deploying infrastructure can be disruptive so we regularly communicate the roll-out schedule and progress updates to residents.
Please be sure to show your interest in the fibre roll-out in your area to get added to our database so that we can provide you with project updates and important information.