Frequently Asked Questions (FAQs)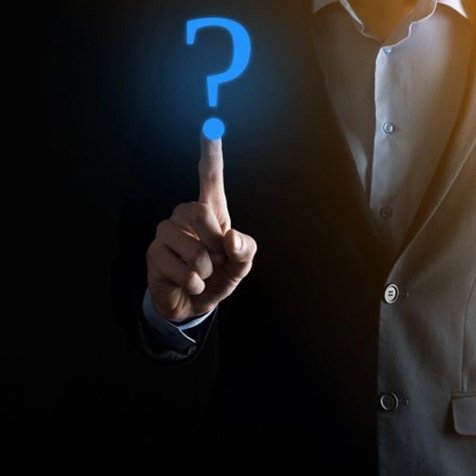 What are the opening hours of your offices?
We have one office, in Almancil, open between 9am – 6pm Monday to Friday. We also have a technician on duty after hours for any emergencies.
What are the opening hours of your offices?
We have one office in Almancil open between 9am – 6pm Monday to Friday. We also have a technician on duty after hours for any emergencies (call +351 289 396 055 or 304 502 038)
Almancil Office
NR272B, Estr. Vale Formoso
8135-148 Almancil
Tel: 289 007 900
What areas does Lazer provide service in?
Currently, Lazer operates in Quinta do Lago, Vale do Lobo, and Almancil, Santa Bárbara de Nexe, Alfeição, Vale Telheiro, Quarteira, Vilamoura, Olhos de Água, Boliqueime, Albufeira, Sesmarias, Fóia, Esteval, Alvor and Vale da Telha with plans for further expansion of its network in the near future. Stay tunned to our social media pages to be the first to know the next area.
How can I check if Lazer has coverage in my Area?
Using the online network map simply fill the form and we will contact you as soon as possible.
The map shows service where I live, but I don't have any. What should I do?
Do not dismiss this as Lazer not being available in the area. Please contact the customer support desk who will be happy to look at bespoke connections and survey to assess viability.
Is there a contract?
Yes before we provide service, the customer must sign a contract and provide the following support documents
Completed Contract
Completed Direct Debit Form
A copy of your ID Document
Proof of address
Fiscal Number
Proof of your IBAN number (if you wish to pay by Direct Debit)
What methods of payment are available?
Direct Debit
Cash & Cheque
Bank Transfer
Portuguese Debit Cards
International Credit Cards
What is the minimum contract length?
Most common contracts are for a period of 24 months. However, we also have contract durations of 12 months, 6 months and non-contractual. Different pricing and terms apply for these contracts. Please send an email to our team for more information via commercial@lazerspeed.com
Is there a cancellation fee if I cancel my contract early?
Yes, this will be subject to the length of time expired on the contract. Full details can be found in your T&Cs
How long do I have if I am dissatisfied and want to cancel with no penalty?
The trial period is 15 days
Once the term of the contract is up, will my monthly costs change?
Costs may vary depending on promotions / offers at the time of expiry. However, all changes will be communicated prior to the change being implemented
Is the service unlimited, or is there a limit on the monthly usage?
Our service is unlimited, and there are no traffic caps.
What additional fees can I expect?
In some cases, Lazer may charge for installation if the property is outside the Network. Phone call charges are subject to individual usage.
When will the Direct Debit be taken from my account?
Our billing period goes from the 20th of the month to the 19th of the following month. Please expect your DD payment after the 19th of each month
Is the modem price included in the monthly access fee or will I be charged a rental fee each month?
If you are within the network then installation may be free which includes the ONT, however, this will remain the property of Lazer and should be returned upon end of contract.
Can I Purchase my own modem that will work with your services?
Unfortunately this is not possible as no other modem will be compatible with our service. You may request to purchase a modem directly from us.
If my equipment breaks, who is responsible and is there a warranty?
The equipment is subject to the manufacturer warranty and if it breaks due to a failure of the manufacturer then Lazer will replace it free of charge. However, if the damage is caused by independent source then a charge may apply
Do you throttle bandwidth-intensive users?
No, we never throttle our users. Our service is unlimited and there are no traffic caps.
What is the difference between wired and wireless broadband access?
A wired connection is what is normally referred to as an ethernet connection normally via CAT 5 cable, wireless connectivity or (wifi) as it is normally referred to will fluctuate depending on the integrity of the internal network and can be compromised by the fabric of the structure and the distance from the ONT, this can enhance with the installation of access points.
What speed do I need?
Most users will not use more than 200 Mbps for standard usage such as phones, tablets, streaming, etc. Though more bandwidth-intensive activities such as gaming may benefit more from 500 Mbps and upwards.
How do I know what speed I am getting?
When installed the technician will carry out a speedtest by connecting a laptop via ethernet cable to the ONT and complete a test using speedtest.net app this will verify the speed being delivered to the ONT, he will also record this screen test for Lazer records, we can also test remotely the speed being delivered.
What Internet speeds do you offer?
Lazer delivers a range of internet speeds. Check here all of our internet speeds.
Do you have 24/7 technical support?
Yes, we have a dedicated help desk and offer 24/7 callout service should it be required. If you need any assistance please contact 289 396 055
How often do customers report outages?
Outages are a part of the telecommunications business. As a Customer Service award winning company, we monitor this constantly and have a dedicated 24/7 service to rectify any issues as quickly as possible.
How is technical support available?
We offer a combination of 'round the clock technical support services, including a dedicated email help desk at helpdesk@lazertelecom.com, customer support via phone +351 289 396 055.
How can get my Wi-Fi code?
Your Wi-Fi code will be issued on the day of installation by our technician who will be happy to help set up any devices for you. The code is sent by email. If you forget this you can obtain your Wi-Fi code by contacting our office on 289007900 where one of customer service agents will provide the code for you.
How can I change my Wi-Fi Code?
The Wi-Fi code can be changed to suit you. Send an e-mail to our Support Desk at customer.support@lazerspeed.com to make the request, detailing your address, current Wi-Fi and a contact number.
How do I extend my Lazer Wi-Fi coverage throughout my property or to an outdoor area?
E-mail customer.support@lazerspeed.com with your requirements

We will organise to have a technician visit your premises to talk you through the best options to suit your requirements We can supply WIFI extenders, TV Access Points & Digital Boxes.
Landline Phone
Lazer can provide a new phone number for all our phone customers
Can I keep my number if I move from another provider?
Yes, you can port your existing phone number from a previous provider by sending and email to commercial@lazertelecom.com with your request, and a form will be sent to you to sign the portability request.
Having difficulty connecting to the Internet?
Check the lights on your ONT
If the light is red – Contact Technical Assistance via phone +351 289 396 055 or email helpdesk@lazertelecom.com to speak to one of our Technicians
Are you missing some channels from your TV guide? See below a quick guide to retune your TV
For Lazer customers in Quarteria and Vilamoura

On your remote control press,
Menu
Broadcasting
Auto Tuning
For Lazer Customers in Quinta do Lago, Vale do Lobo & Almancil, follow the same steps on your remote control, you will be promoted to add some or all of the frequencies below
| | | |
| --- | --- | --- |
| Start Frequency | 538000 | KHZ |
| Stop Frequency | 858000 | KHZ |
| Symbol Rate | 6800 | KS/S |
| Modulation | 256 | QAM |
How can I access my voicemail on my Lazer landline?
Dial 4000 from the handset in your house to be directed into the voicemail
Glossary
ONT – Optical Network Terminal
Mbs – Megabits per second
DD – Direct Debit
T&Cs – Terms and conditions