Wi-Fi Access Points
Say goodbye to weak Wi-Fi signal and other connectivity issues!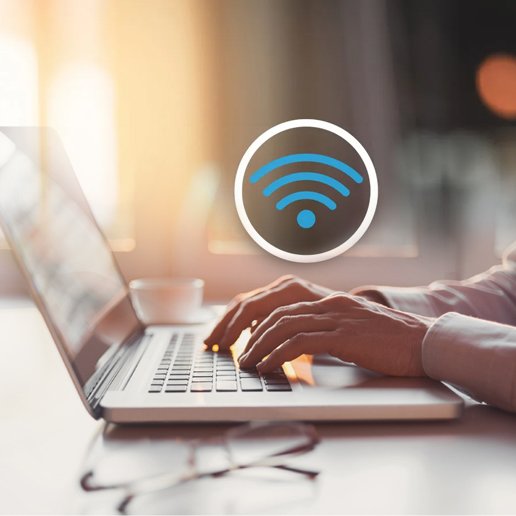 With our reliable Wi-Fi Access Points, you can ensure seamless connectivity anywhere in your home!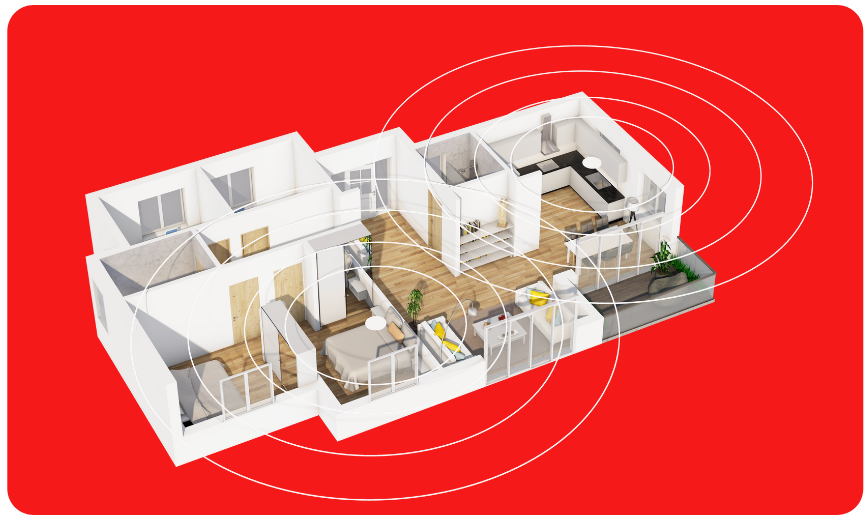 With their strong signal, low interference, and excellent reliability, these devices boost your Wi-Fi coverage and help you stay connected at all times!
Browse through our devices below, or contact our friendly team to get advise about what device is the most suitable your needs! Additionally, if you don't want to commit to fully purchasing one of our devices, you can always loan it for a monthly fee!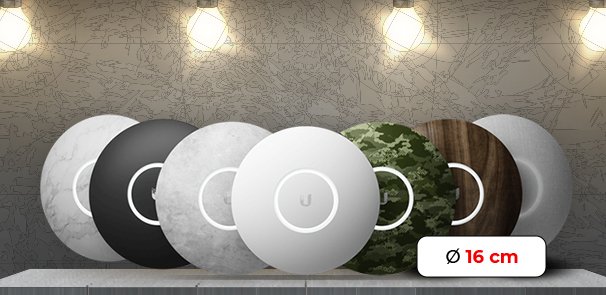 Powerful & Elegant Solution
This small and elegant solution is our fastest device. It's ideal if you are looking for a powerful multi-user device to support your network in an elegant, nano-sized design.
Up to 450 Mbps over Wi-Fi
Can be mounted on low profile ceilings and walls
Optional skins (sold separately) allow the devices to blend into the surroundings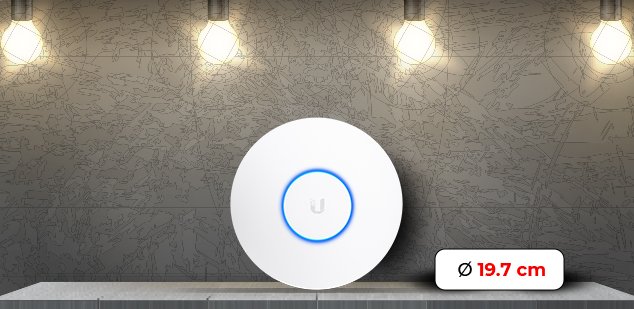 Maximum Performance Solution
This device is the perfect solution for high-density environments and supports over 200 users connected to the network. Ideal for any high-density environment scenarios whether they may be offices, hotels, restaurants and bars, retail shops or events.
Indoor/Outdoor
Up to 400 Mbps over Wi-Fi
Ideal for high-density environments, holding 200+ users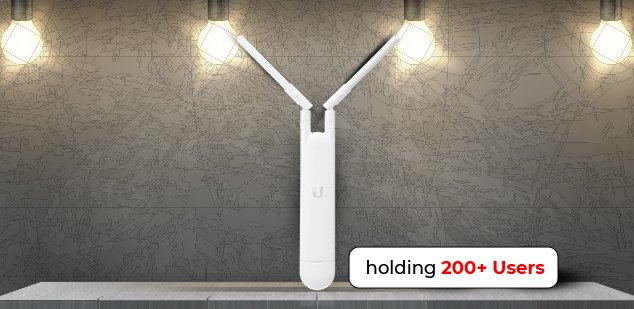 Outdoor Solution
Ideal for high-density environments, holding 200+ users. If you are looking to connect devices when sitting on your outdoor terrace, hosting a BBQ in your garden or while resting around the pool area, this device will boost your Wi-Fi signal, from the inside of your property to the outside space.
Indoor/Outdoor
Up to 250 Mbps over Wi-Fi
Includes antennas that provide a wider coverage area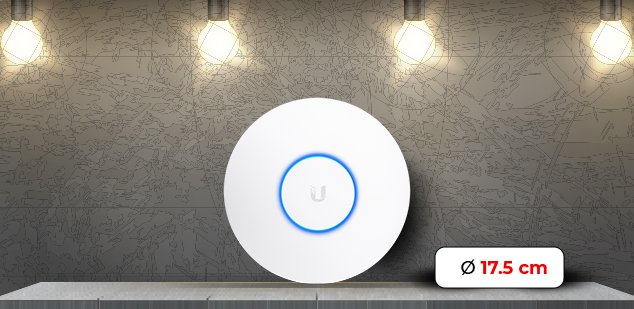 Powerful & Efficient Solution
Our most popular device perfectly supports the router by boosting the Wi-Fi connection providing a longer coverage range and a powerful signal to connect multiple devices.
Up to 250 Mbps over Wi-Fi
Latest technology and innovative antenna design
Distinguished for its long range, can be mounted on the ceiling and wall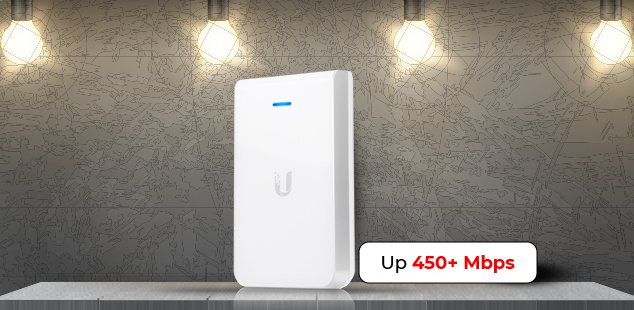 Small & Discreet Solution
If you want a small, discrete Wi-Fi booster that will reliably spread the coverage of your network throughout a concrete room or space, this device offers great performance without blocking power sockets.
Up to 250 Mbps over Wi-Fi
Coverage range up to 25 metres
In-Wall Line, used for dedicated Wi-Fi per room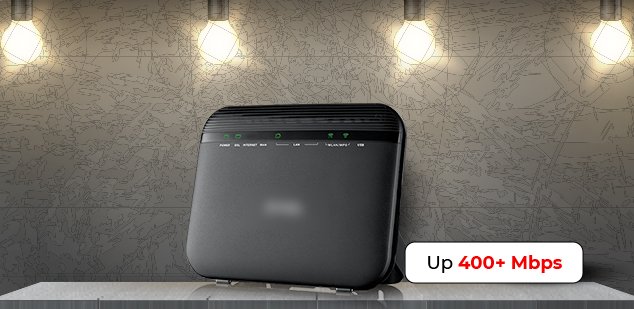 Gaming Solution
If you are a gaming enthusiast, optimise your network with our outstanding device allowing you to connect your devices with its USB and Ethernet ports. Avoid sudden lag and ensure your best gaming and business performance.
Up to 400 Mbps over Wi-Fi
Option to work as a router
Includes ports to connect other devices by cable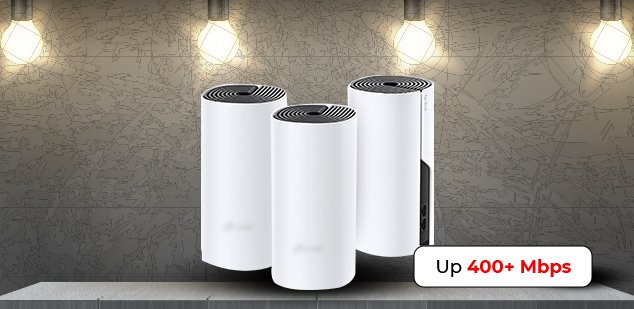 Full Home & Family Solution
All-in-one support! This device will boost your Wi-Fi coverage, while its powerline technology adapts the signal to where you most need it by simply moving the device from one room to another. Plus it comes along with exceptional features such as parental controls.
Up to 400 Mbps over Wi-Fi
Portable extenders that work through walls
Parental controls; limit online time, block & filter content, and create profiles for each family member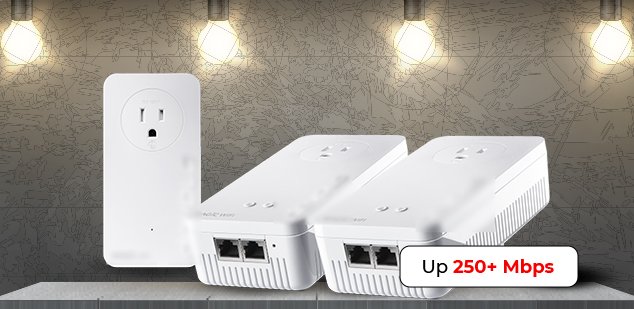 Electrical Solution
Provided that your property is located in an area with no infrastructure, these devices will boost your Wi-Fi signal by transforming any electrical socket in your household electrical wiring into an Internet access point.
Up to 250 Mbps over Wi-Fi
Plug & play technology
Portable extenders, to conveniently boost specific areas